Supremely Comfortable & Breathable
Our NEOSILK sheets are silky soft to touch. We use a sateen weave with a heavy gauge eucalyptus fibre to ensure our sheet quality is unmatched. Our sheets provide a soothing and relaxing environment through the night whilst maintaining a perfect sleep temperature.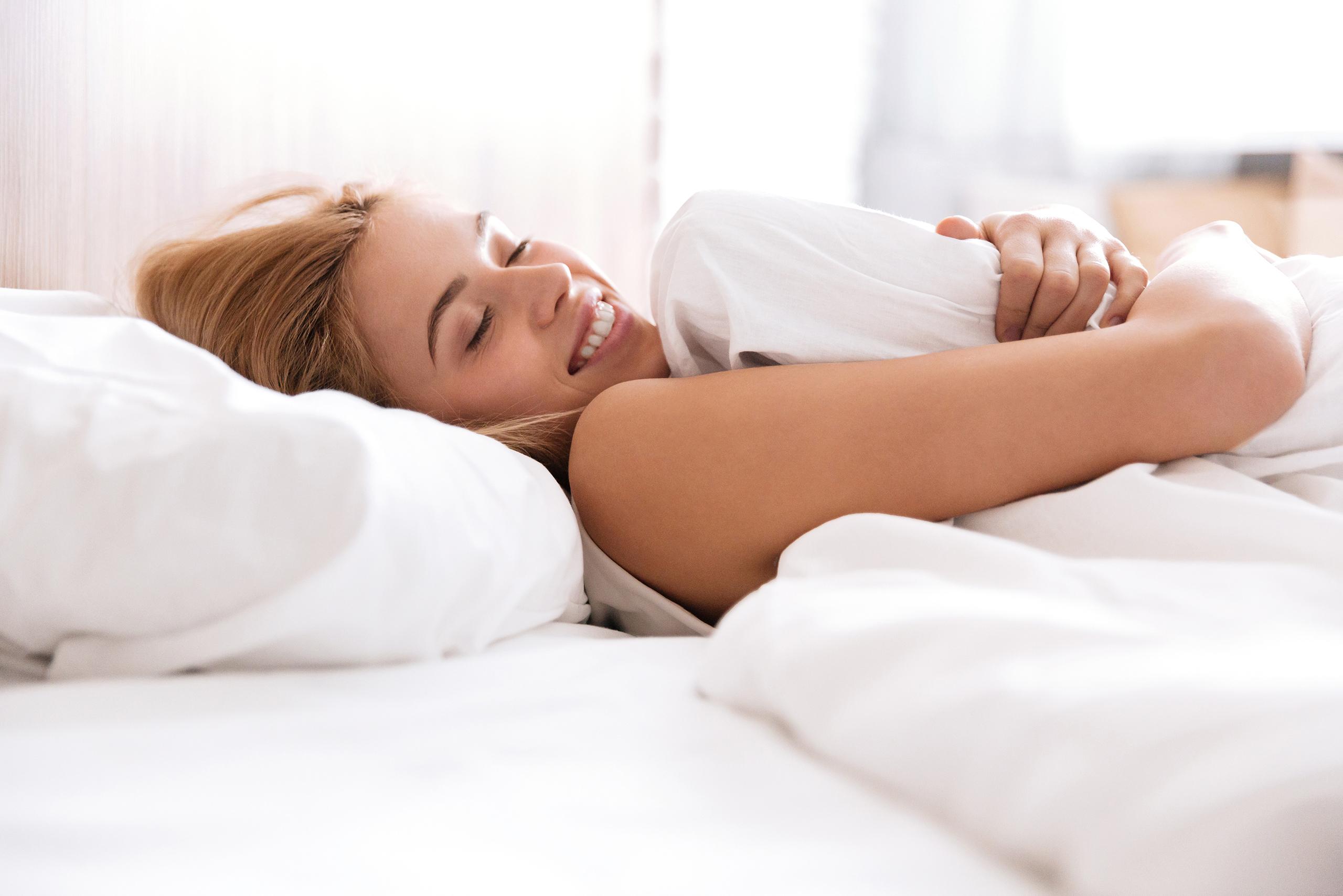 What is TENCEL Lyocell?
TENCEL Lyocell is a closed-loop sustainable manufacturing process that can turn specific types of trees into fibre for fabric production. In our case, we use Eucalyptus Wood. When used with the right weave and thickness, TENCEL Lyocell fibres can feel as soft as silk while having the cooling properties of activewear.
Sustainable Manufacturing
TENCEL Lyocell fibres are produced to the highest eco standards, featuring a closed loop system that recycles and reuses water to minimise waste. We source from natural forests and sustainably managed wood plantations. Our sheets come with an Oeko-Tex 100 certificate to ensure the highest standards.
Breathable and Dry
TENCEL Lyocell fibres absorb moisture more efficiently than cotton. When your body sweats at night, the sheets wick away humidity and heat from your immediate area. You'll breathe comfortably and sleep soundly in a temperature that's right for you and whoever else you're sharing the bed with.
Naturally Anti-Bacterial
Less moisture forms on the surface of our sheets, creating tough conditions for bacteria to develop. This makes our sheets naturally anti-bacterial.
Product FAQ
Do the sheets come with a 100 Night Guarantee?
Yes! Sheets are an important part of a good night's sleep, so we want to make sure you love them as much as we do. We understand everyone sleeps differently, and what works for some, may not work for all. That's why we've made our flat sheet optional, so you're not buying something you may not use.
After receiving your sheets, if you find they aren't working out for you, feel free to contact SDHQ within your 100 nights to organise a return.
What is the sizing of the fitted sheets?
All of our sheets are designed for Australian standard sized mattresses (such as ours) to keep them as versatile as possible. Our fitted sheet has a depth of 45cm. This allows a comfortable margin to fit on both a Sleeping Duck mattress, and many other mattresses.
How do I care for my sheets?
The best way to care for your sheets is to wash them on a cold delicate wash cycle. You can also hand-wash if needed to remove stains or spills, avoiding the use of bleach. Air drying is best as we don't recommend the use of a tumble dryer. To iron, use a low to medium setting with steam.
Washing your sheets improperly may change the texture or the performance of the fabric.
Provided we have the products in stock, we dispatch all orders within 1-2 business days of being placed. For smaller items we send orders via Australia Post, and transit times may vary depending on your area.
Once your order is on the way, we'll send an email with your tracking number. For more information about our deliveries, we recommend reading our delivery FAQs.