Ever Wondered Why You Sleep Hot at Night?
The answer is humidity. In a hot environment, your body usually cools you down by sweating and the air around you dries the sweat. But when it's humid, the air is wet too, so it can't dry the sweat and your body becomes one big, hot, wet mess!
It's exactly the same when you sleep. As you enter the sleep state your body automatically reduces its temperature by a couple of degrees. It does this by releasing sweat. So if your sheets and duvet aren't designed to wick away the moisture then you'll generally wake up hot and sweaty in the middle of the night.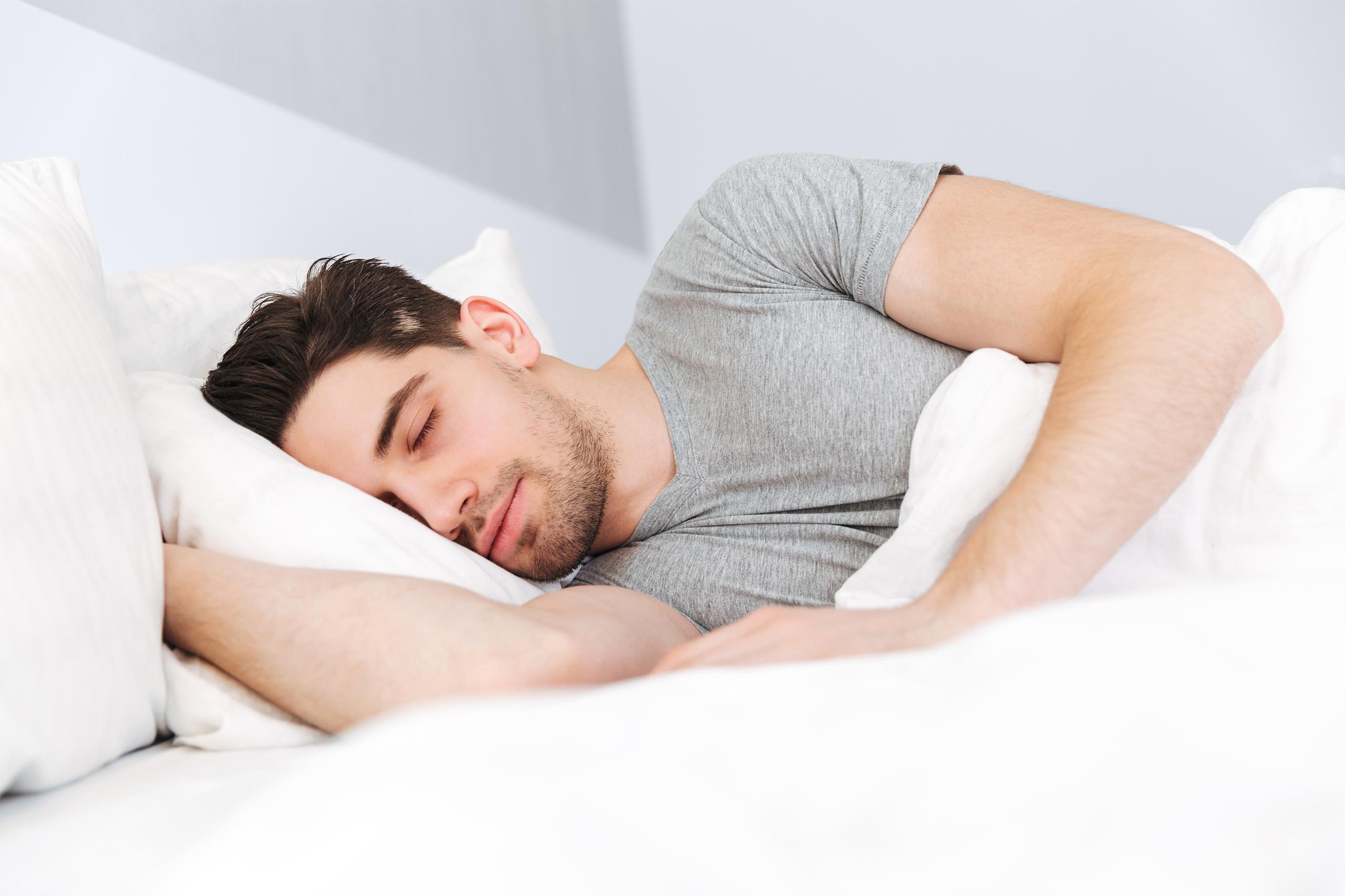 The Moisture Wicking  TENCEL™ Lyocell Fibre Duvet
Our duvet is made of 100% TENCEL Lyocell fibres that transport moisture more efficiently than cotton. So when your body sweats at night, the duvet will wick away moisture. You'll breathe comfortably and sleep soundly in a temperature that's right for you and whoever else you're sharing the bed with.
Perfectly Balanced for any Condition
The Summer Duvet
The perfect weight for those warmer nights. Breathable and light yet still supremely cosy. After hundreds of hours spent rigorously testing, we found the optimal weight for summer to be 300gsm. This creates the perfect balance so you feel cosy and comfortable without being hot.
The Winter Duvet
Our winter duvet is 600gsm, twice the weight of the Summer Duvet. The weight of this duvet is designed to keep you warm even on the coldest of nights, but not that sticky, sweaty overheating warmth. It's crisp and cosy, more like a hug from a loved one or a soft feathery duck.
What is TENCEL Lyocell?
TENCEL Lyocell is a closed-loop sustainable manufacturing process that can turn specific types of trees into fibre for fabric production. In our case we use Eucalyptus Wood. We find that when used with the right weave and thickness, TENCEL Lyocell fibres can feel as soft as silk while having the cooling properties of activewear.
Naturally Anti-Bacterial
Because less moisture forms on the surface of our duvet, it creates less than favourable conditions for bacteria to develop, making our duvet naturally antibacterial.
Product FAQ
Does the duvet come with a 100 Night Guarantee?
Our duvet is absolutely included as a comfort item, and we want you to take it for a test drive with your other Sleeping Duck products! Each item has its own separate 100 Night Guarantee, so you can pick and choose what to keep or send back as you tailor your sleep experience.
How does the duvet regulate temperature?
We offer a summer and a winter duvet to allow you to tailor your experience, and keep you comfortable all year round!
Our duvet cover and filling is made of 100% TENCEL Lyocell fibres. These fibres are able to reduce humidity through the efficient transportation of moisture in the air. Our TENCEL Lyocell fibres use moisture wicking technology, that help ensure a cool, dry sleep. Your body will be able to breathe comfortably as you sleep soundly in a temperature that's right for you, without feeling chilly!
How do I care for my duvet?
To keep your Duvet feeling fresh, we recommend airing it every 1-2 months.
If a wash is required, you may hand wash it or do so separately on a cold gentle cycle, followed by air drying flat. Due to the nature of the fabric, do not use a tumble dryer and avoid the use of bleach.
Keep in mind, washing your Duvet improperly may change the texture or the performance of the fabric.
Provided we have the products in stock, we dispatch all orders within 1-2 business days of being placed. For smaller items we send orders via Australia Post, and transit times may vary depending on your area.
Once your order is on the way, we'll send an email with your tracking number. For more information about our deliveries, we recommend reading our delivery FAQs.